What is Magnetic Therapy?
Magnetic field therapy uses different kinds of magnets on the body to help improve blood circulation. In the third century A.D., the Greeks were treating arthritis with magnets. During the American Civil War, some used magnetic hairbrushes, shoe insoles, ointments and magnet-adorned clothing to treat maladies of many types. The latest researches confirm that magnetism has a significant biological effect on human beings. To get the full benefits of magnets however, they must be combined with the right complementary elements.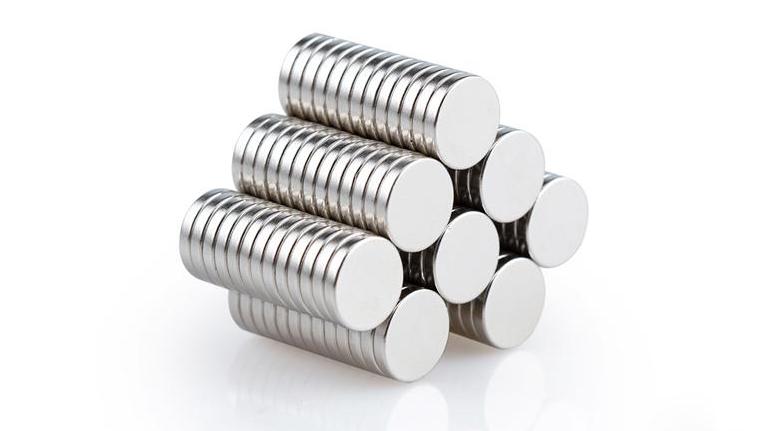 Ok, you might know that magnetic therapy provides some seriously impressive health benefits, but if you've been doing your homework, you probably know that ordinary neodymium magnet ALONE creates a magnetic field too weak to bring visible results. Making it stronger is a MAJOR issue. Strong magnetic field can influence your bloodstream through your skin so you get the health benefits you're looking for. Wearing weak magnets, you just waste your time and money.
We've solved the problem. IONICO R&D team has created a smart bracelet that creates an exceptionally strong magnetic field. 
Since strength of a small neodymium magnet is fairly weak, their joint placement with Germanium, a natural magnet amplifier, makes their magnetic field 15 times stronger - and giving you access to all of those health benefits. Our bracelets also include unique "Negative Ion" and "Far Infrared" elements making them the most powerful magnetic jewellery on the market!
WHEN MAGNETIC FIELD IS STRONG ENOUGH, THE BENEFITS ARE EVEN GREATER THAN PREVIOUSLY BELIEVED...
Strong Magnetic Field Helps to Fight Blood Stasis and Fluctuation in Blood Pressure! Wearing a smart magnetic jewellery puts you back in control of your body, brain and the ageing process. Supercharge your life now - look and feel years younger.

 Promotes Cardio Health
One of the key health benefits of far infrared element is improvement in cardiovascular health. Infrared increases the production of nitric oxide, a vital signalling molecule for the health of blood vessels. This molecule helps relax the arteries and prevents blood from clotting and clumping in the vessels. Aside from these, it also combats free radicals to prevent oxidative stress and regulate blood pressure.

 Boosts Energy Level
Wearing a magnetic bracelet can give you more energy, because better blood circulation increases oxygen flow within the human body. Oxygen plays an important part in the metabolism of energy: when more oxygen is available for usage by muscles and tissues on a cellular level, you feel more energetic. 

 Reverses the Ageing Process
Far Infrared Rays (FIR) and Negative Ions emitted by our bracelets are absorbed through the skin. Being a very powerful natural antioxidant, they help reduce and neutralize free radicals, which damage and destroy your cells and DNA causing accelerated ageing. Since most ageing disorders are driven by oxidative stress, this makes wearing our jewellery especially beneficial for seniors. 

 Healthier Immune System
IONICO magnetic jewellery may assist in speeding up the body's own immune system: infrared heating mimics local inflammation and increase the production of leukocytes. White blood cells defend the body against infectious diseases, foreign materials, and flush toxins out of the affected areas, promoting a healthier immune system. 

 Better Sleep
Magnets can improve your body's melatonin production. The pineal gland produces melatonin, which is a hormone that regulates your sleep patterns. People with sleep disorders may take melatonin supplements to get a better night's sleep, but magnetic bracelets are a natural way to help you fall asleep more quickly after getting in bed, and get a better quality sleep overall.

 Increases Endurance
Magnetic field with infrared heat improves the action of the mitochondria within cells, thus triggering the growth and repair of new muscles cells and tissues. In other words, infrared light can hasten the repair process after a muscle injury. Negatives ions also play a significant role in keeping your muscles healthy, increasing the concentration of antioxidants in the area of the bracelet.

 Stimulates weight loss
Magnetic field bring about cellular changes within the body which converts carbohydrates and fats into usable source of energy improving the metabolism of your body. When your body is high on metabolism, losing weight gets easier. Besides boosted metabolism, magnetic therapy make your body feel more energetic and active which eventually helps a person in burning more calories.

Supports Brain Health
The beneficial effects of magnets on cognitive health cannot be overstated. Neurons are especially susceptible to inflammation and the release of inflammatory compounds in the body can be neurotoxic. Complex magnetic therapy may help protect those precious brain cells.
The problem is other companies don't know how - or don't care - to make neodymium magnets more effective using other health-friendly material. 
IONICO is not just different... it's better! We designed our jewellery to provide the maximum magnetic field which REQUIRES three complementary elements that most brands don't, or can't, include:
Negative Ion Element (exclusive)
1. Special multi-component coating based on tourmaline powder, which allows the production of negative ions using static electricity. 
2. Germanium powder that is one of the best source of negative ions.

3. Magnetic core that provides structural base and enhances negative ions generation.

4. White glossy finish for durable performance.
1. As a semiconductor element, Germanium has a small band gap that allows it to efficiently respond to human body infrared heat.
2. The three important characteristics of Germanium that brings about healthy function effects are its natural ability to enhance magnetic field, balance the body's ions (bio-electricity) and simplify the penetration of Far Infrared Rays into the human body.
3. For long-lasting performance, covered with a black coating. 
Far Infrared Element (exclusive)
1. Colloidal suspension of silver halide micro-crystals in photographic gelatin that captures and reflects human body infrared.
2. A thin layer of liquid glass that focuses reflected infrared onto the skin.
3. Magnetic core that provides structural base and enhances heat transfer between element and body.
4. Red glossy finish for durable performance.
Unisex, stylish, adjustable
IONICO magnetic jewellery design is an expression of best aesthetic codes, that passes over style codes and genders. The new collection features a flexible unisex bracelet with different platings and universal 21.5 cm length that reimagines the iconic motifs of the last century.
Glamorous and versatile, the IONICO styles are designed for everyday, offering a fresh perspective on modern elegance. Aimed to fit the most male and female wrists, our bracelets can easily be shortened or extended with additional links.
Simple vs. Four-Component Magnetic Bracelets for Rheumatoid Arthritis – Analgesic and Anti-Inflammatory Effects
One of the most popular uses for magnetic bracelets is to reduce pain and inflammation in rheumatoid arthritis. We conducted a randomised double-blind placebo controlled crossover trial to prove the effectiveness of our bracelets. 
70 patients, aged 33 to 79 years and predominantly female (n = 52), with painful rheumatoid arthritis were recruited from general practices within Yorkshire. Participants were randomly allocated to wear three devices in a different order. Devices tested were: an IONICO four-component magnetic bracelet (3100 to 5000 gauss), a simple magnetic bracelet (250 to 350 gauss), and a non-magnetic bracelet (placebo). Devices were each worn for five weeks, with treatment phases being separated by one week wash-out periods.
Table 1. Belief in the power of bracelets to relieve arthritis symptoms
Analysis of treatment outcomes reveal statistically significant differences between the three devices in terms of their effects on pain, inflammation, physical function, disease activity, or medication use - the IONICO bracelets really work and work better. You can read the brief findings of the study in the table below, or read the full version here.
Table 2. Statistical comparison of treatment effects